Celebrating 46 Years: 2015 – 2016 Season Overview
Subscribe Online Today!
---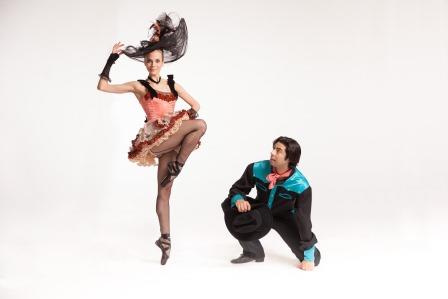 Mixed Repertory #1: Western Symphony with In the Middle Somewhat Elevated & Sinfonietta Featuring the PBT Orchestra
October 23-25, 2015 – Benedum Center
Western Symphony: Choreography: George Balanchine | Music: Hershy Kay
Sinfonietta: Choreography: Jiři Kylίan | Music: Leoš Janáček
In the Middle Somewhat Elevated: Choreography: William Forsythe | Music: Thom Willems
In PBT's season opener, three great visionaries use ballet as a base for exploration. In an ode to the Old West, George Balanchine's rollicking Western Symphony ventures into the frontier of classical ballet and American folk dance with its swaggering cowboys and high-spirited dance hall girls. Accented by orchestral fanfare, the mood turns to elation with Jiřί Kylίan's free-spirited Sinfonietta, an expansive work with a poetic vocabulary. In contrast, the pulse of electronic music propels a thrilling tour de force in William Forsythe's In the Middle Somewhat Elevated.


---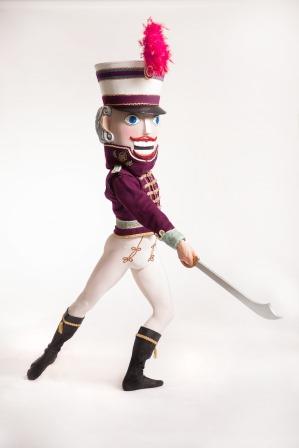 The Nutcracker
December 4-27, 2015 - Benedum Center
Choreography & Staging: Terrence S. Orr | Music: Peter I. Tchaikovsky
Holiday magic envelopes the stage in Pittsburgh Ballet Theatre's classic The Nutcracker. Set to Tchaikovsky's sublime score, a dreamlike journey unfolds through a moonlit snow scape to a whimsical Land of Enchantment. More than 100 dancers bring to life iconic choreography from the wondrous waltz of the snowflakes to the pristine Sugarplum Fairy pas de deux. Interwoven with Pittsburgh vistas and charm, PBT's The Nutcracker brings the story home for a holiday tradition that the Post-Gazette calls "the most lavish of all in Pittsburgh." Sponsored by: Macy's


---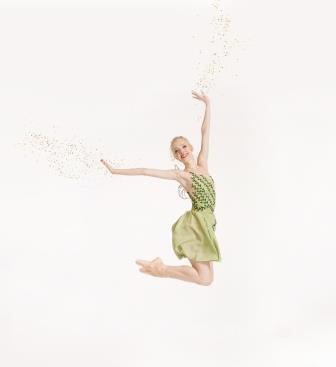 Peter Pan
February 12-21, 2016 - Benedum Center
Choreography: Jorden Morris | Music: Sir Benjamin Britten, Eric Coates, Sir Edward Elgar, Ron Goodwin, Montague Phillips
Imagination takes flight and time stands still in the mystical world of Jorden Morris' Peter Pan. Atmospheric scenery transports audiences through starry skies to the tangled forests of Neverland and the decks of Hook's Jolly Roger. Set to works by English composers, high-flying choreography and aerial acrobatics animate a fantastical realm where fairies flit through the sky, pirates patrol the waters and Peter Pan leads his Lost Boys in endless adventure.


---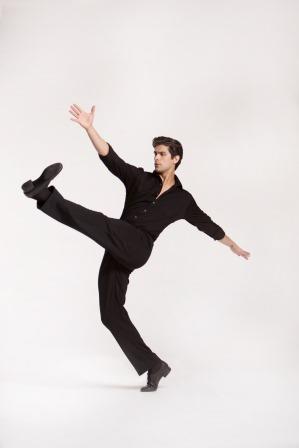 Mixed Repertory #2: Man in Black with Jardin Aux Lilas (Lilac Garden) & Eternal Idol
March 10-13, 2016 - Byham Theater
Man in Black: Choreography: James Kudelka | Music: Johnny Cash
Eternal Idol: Choreography: Michael Smuin | Music: Frederic Chopin
Jardin Aux Lilas: Choreography: Antony Tudor | Music: Ernest Chausson
From stoicism to devotion, PBT dancers move through intriguing shades of emotion in a trio of ballets. In tribute to the enigmatic Johnny Cash, James Kudelka's stirring Man in Black blends balletic grace and working-class grit in scenes inspired by six of Cash's later hits. Passion prevails in Michael Smuin's sensuous Eternal Idol, a tender pas de deux of sculptural lines and lithe partnering, while Antony Tudor's poignant period drama, Jardin Aux Lilas, depicts the repressed emotion of two lovers parted by a marriage of convenience.


---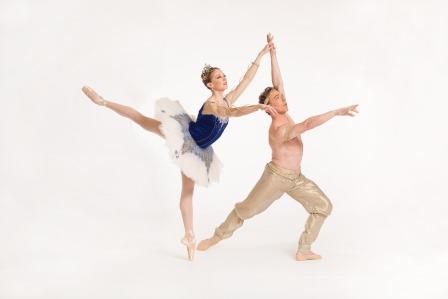 Le Corsaire with the PBT Orchestra
April 15-17, 2016 - Benedum Center
Choreography: after Marius Petipa | Music: Adolphe Adam
In its season finale, PBT presents, for the first time, the full-length classic Le Corsaire. A treasure of the classical ballet repertoire, this epic adventure rides the waves of kidnapping, betrayal and ambush in a pirate's quest to liberate the woman he loves. Amid mutinous undercurrents, the charismatic pirate Conrad and his crew navigate dangerous rivalries and the perils of the open sea. Featuring bravura dancing, Le Corsaire renders an action-packed story with grand Russian technique.


---
To subscribe by phone, call 412-454-9107.
<!DO NOT REMOVE // MOGO PIXEL CODE >